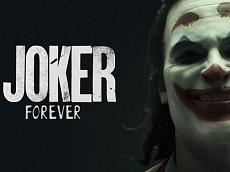 JOKER FOREVER is a 3D third person shooter with RPG elements. This is a fifth part of the Joker series. The player will enjoy large map, open world and many missions with rewards. Steal cars, buy guns, feel the freedom.
About Game
JOKER FOREVER is a fifth part of the great Joker series game. Enjoy the new look of the Joker. Everything you know from the previous parts is here as well. Make a great chaos in the Mad City. Fight against police, steal cars and accept all sorts of missions. Earn money and buy all the houses in the city. Become a millionaire and untouchable. Live your own story because Joker Forever has an RPG elements. Play as well known DC villain. The game has a great main story and side quests make it even more interesting. Are you ready? Do not hesitate and hit the play button. Have fun!
Features
A large arsenal of weapons, both melee and range.
Convenient gameplay combined with game mechanics.
Interesting story and side missions!
Great game that you can play for free.
Joker is an interesting character.